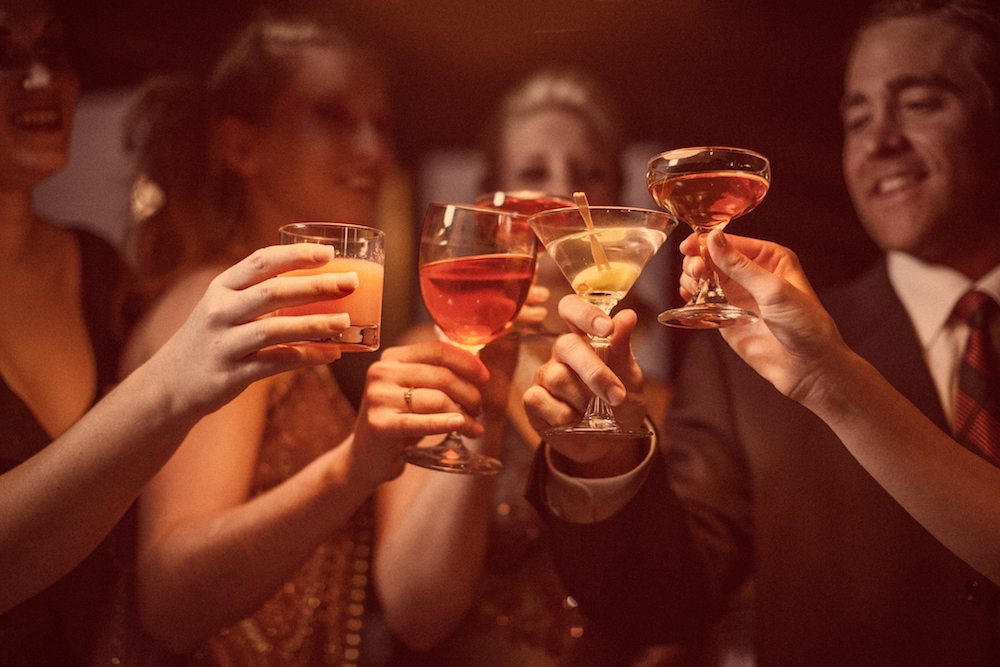 Wine and beer are excellent accompaniments for any meal, but nothing can beat a finely crafted cocktail. Devotees of upscale beverages can see our recommendations below for where to enjoy a drink near the Graham Georgetown Hotel.
EL CENTRO D.F. FOR A MARGARITA
Head to this Georgetown Mexican joint's back patio to relax with a delicious, salted-rim margarita or two. The tequila-based cocktail comes in a multitude of flavors, including strawberry, mango, prickly pear, and pineapple.
1218 Wisconsin Ave NW, Washington, DC 20007
(202) 333-4100
CHEZ BILLY SUD FOR A CHAMPS-ELYSEES
Steal away to the South of France at this Georgetown escape, which serves hearty Provencal cooking. Pair your cassoulet with a herbal-infused Champs-Elysees cocktail (made of cognac, chartreuse, bitters, and lemon) that'll stand up to the dish's rustic, hearty flavors.
1039 31st St NW, Washington, DC 20007
(202) 965-2606
FIOLA MARE FOR A COCKTAIL SERIES
The delicate, stunningly crafted drinks at this Georgetown hotspot are just as delicious as they are beautiful. Our pick? Go for a cocktail series, a flight of beverages served in an antique cigar box tableside, and make sure to try out the Robusto, made of gin and campari.
3100 K St NW, Washington, DC 20007
(202) 628-0065
MAXIME BISTRO FRANCAIS FOR A SCORPION BOWL
At this classy, upscale French bistro in Georgetown, the perfect libation to enjoy with your food isn't a glass of Bordeaux, but a scorpion bowl. Served either as individual drinks or as sharing bowls for groups of two to four, these cocktails come in four different flavors. We happen to be partial to the Mai Tai, made up of white and dark rum, blue curacao, vanilla almond extract, and lime juice.
2915 M St NW, Washington, DC 20007
(202) 337-1571
THE ALEX FOR A NEW YORK SOUR
You don't need to venture too far from your hotel room to enjoy a delicious hand-crafted cocktail. Head downstairs to the Graham Georgetown's subterranean, steampunk-styled restaurant, The Alex, for Prohibition-style beverages that'll help you ward off any wintertime chill. We recommend the New York Sour, composed of Jameson whiskey and a red wine float.
1075 Thomas Jefferson St NW, Washington, DC 20007